Korab Company Design has teamed up creatively with marketing & ad agencies, medical & manufacturing firms, educational institutes, publishers, non-profits & the arts, food & travel industry, retail companies. This is a partnership that has celebrated an award winning love of typography, employing it to create effective solutions to identity, logo, signage, print, brochures, publications, book & book jackets, audio & product packaging, and web sites.
CLIENTS
Beaver's Pond Press  |  Bedford/St. Martin's  |  Bookhouse Group  |  Boston Scientific Corporation  |  Capstone Publishing
Carlson Companies  |  Carlson Wagonlit Travel  |  Eleven   |  Erbert & Gerbert's  |  Guidant Corporation  |  Harcourt School Publishers
HighBridge Company   |  Hopkins High School  |  Jackpot Junction Hotel and Casino  |  The Lawlor Group  |  Land O'Lakes  |  Lominger
Macmillan Learning  |  Marigold Foods  | Medtronics  |  Menttium  |  Minnesota Orchestra  |  Minnesota Public Radio  |  Motorbooks
Oak Grove Dairy  |  Penguin Books  | Quarto Publishing Group  |  Saint Mary's Press  |  St. Paul Festival & Heritage Foundation
StoneArch Creative  |  Target Stores  |  Tirza Baby  |  The Trane Company  |  Travel Leaders Franchise Group
Voyageur Press  |  Wise Ink Creative Publishing
ACADEMIC CLIENTS
Augustana College   |  Beloit College   |  Candler School of Theology   |  DePauw University   |  Drake University   |  Endicott College
Emory University School of Law   |  Fort Worth Country Day   |  Gustavus Adolphus College   |  Harding University
 Hardin Simmons University   |  Henderson State University   |  Iona College   |  Lauralton Hall
Louisiana State University Laboratory School   |  Morningside College   |  Northland College   |  Ouachita Baptist University
St. John's College - Santa Fe   |  St. Lawrence University   |  The Ramaz School   |  The Town School   |  The College of Wooster
University of Dayton   |  University of Denver   |   University of La Verne   |  University of Minnesota   |  University of Missouri - St. Louis
University of Pittsburgh   |  University of Providence   |  University of Redlands   |  University of Scranton   |  Washington & Lee University
A Brief History of Rick.
You may have notice with my work a strong attraction to typography. At a very early age I started drawing with a special interest in sketching type. With enthusiastic pushes into art from some great teachers there was one not thrilled with my passion for drawing. This was likely due to the subject matter being her and the rest of the faculty driving various styles of hot rods based on their personalities. One was of the janitor in a souped-up trash can (remember Rat Fink and the Munsters). I do remember her saying I would get nowhere drawing.  That was all I needed to hear.
I had wanted to be an architect, an animator, a sculptor, an illustrator, but I remained irresistibly drawn to design especially that which uses type as it's primary focus.  I entered the Minneapolis College of Art and Design as a sculpture major but graduated in graphic design and illustration. Art school gave me the opportunity to try all forms and all with my own hands. Immediately upon graduation I started work at a weekly entertainment paper, learning on the spot the fast track of the publication industry with its killer deadlines. The bug bit and I started my own business within a few years.
I'm a lucky guy having had the good fortune to be working in creative partnerships with marketing and ad agencies, branding firms, medical and manufacturing firms, educational institutes, publishers, non-profits and arts organizations, the food and travel industries, along with a wide range of retail and consumer product companies. We've all worked closely, in virtual partnership, finding visual solutions to their projects.
Every one of these client projects ultimately involves the careful choice of type. I enjoy digging for the right typographic match best expressing emotion, brand and content synchronization as well as design attracting the targeted consumers. Now it is much more than type, however, with jobs involving all aspects of a brand's presentation to the market.
Yes, I have been very fortunate for it is so easy for me to say, I love what I do.
Feel free to give me a call or drop me an e-mail with your design plans and projects. Let's start a creative partnership for a successful launch of your great ideas.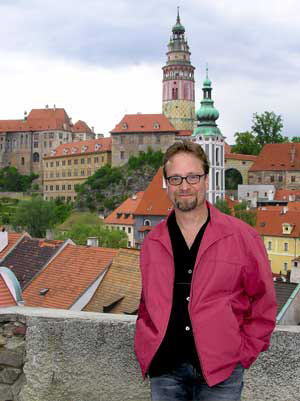 © 2020 KORAB COMPANY DESIGN